Paphos Guide: The 10 Best Things To Do In Paphos
Come to the mythical birthplace of Aphrodite, it's a guarantee that you will enjoy the beauty of nature and ancient historical sites. Paphos is also home to some of the finest beaches in Cyprus. So read this Paphos Guide and plan the best trip ever.
Table of Contents
Walk in history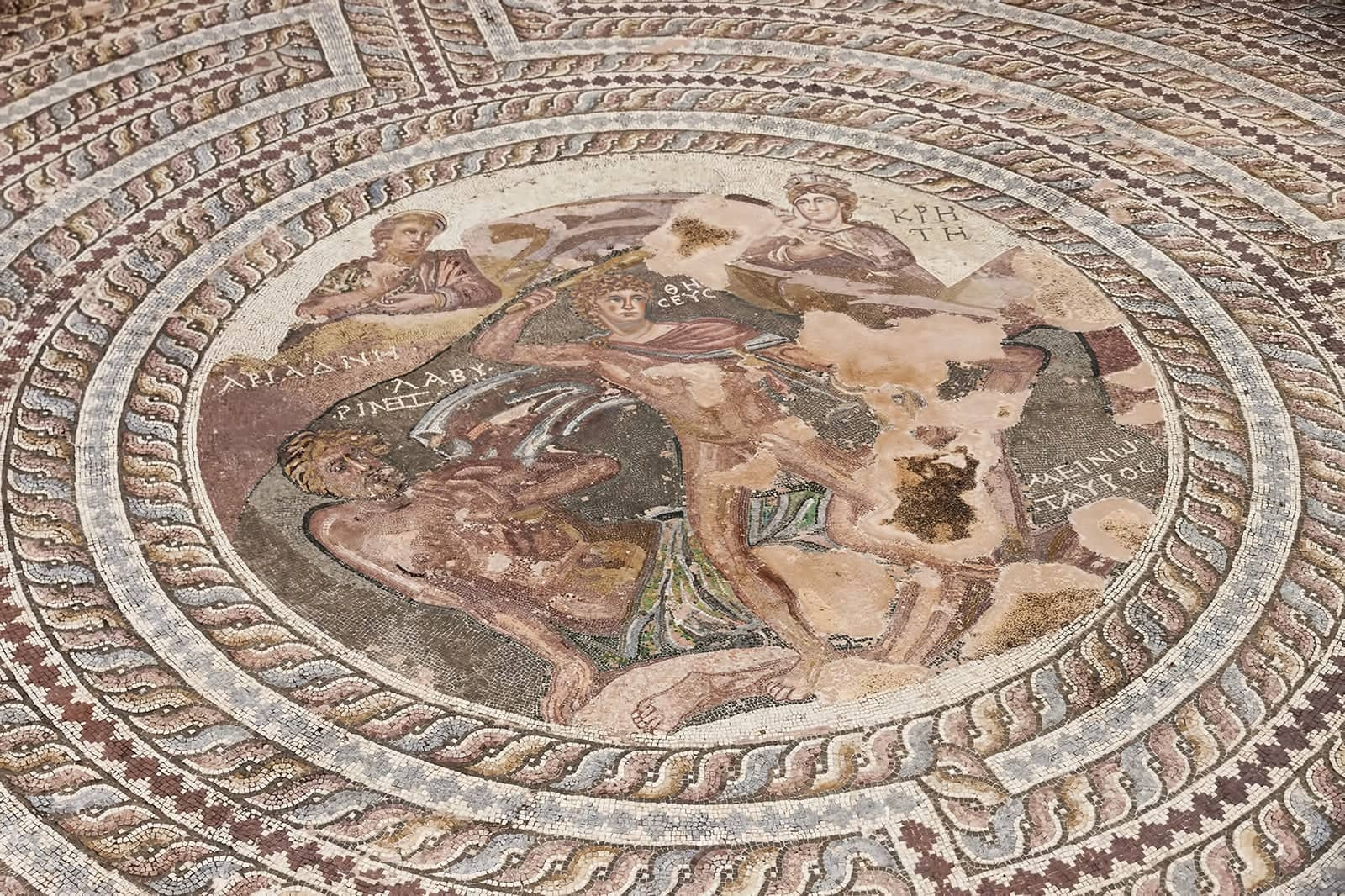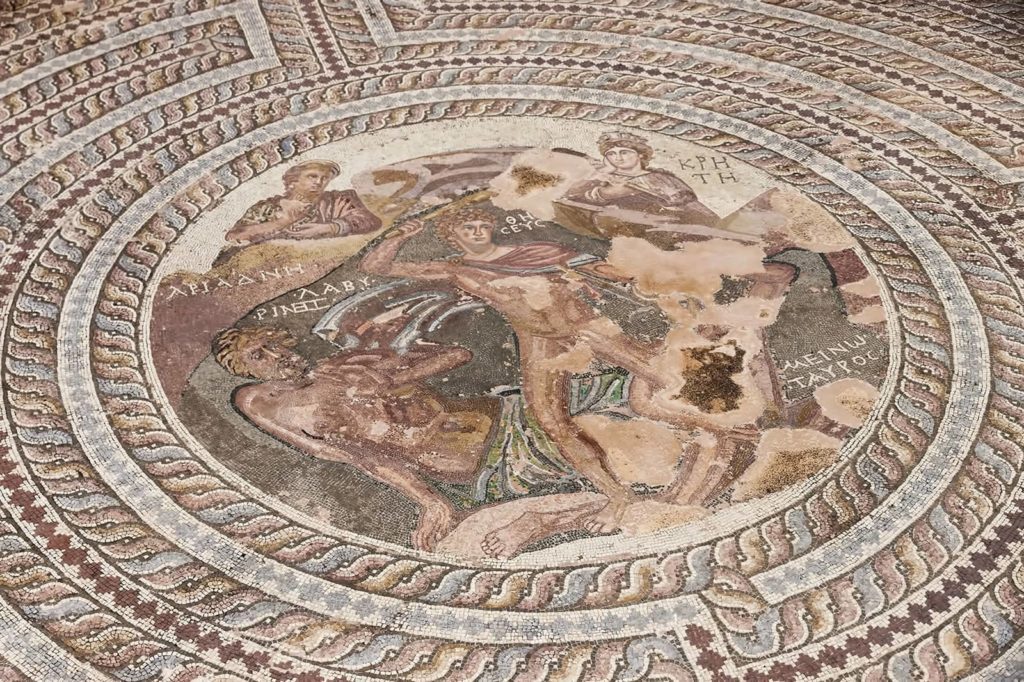 Paphos has more than its fair share of historical attractions. There are structures that go back to prehistory, but the most famous remnants are from the Roman era. You could easily spend hours pottering around these fantastic historical attractions. If you are an archaeological sites enthusiast, consider the special entry cards options:
1-Day special entry card: €8,50
3-Day special entry card: €17,00
7-Day special entry card: €25,00
These tickets provide access to any museum or ancient monument that is open to the public and are available for purchase at the ticket office of every museum/monument.
Kato Paphos Archaeological Park
This is one of the most important archaeological sites of Cyprus that was listed in the UNESCO World Heritage since 1980. While most ruins are dated back to the Roman period, there are some sites and monuments from the 4th century BC to the Middle Ages. Look out for the intricate mosaic floors of four Roman villas – the houses of Dionysos, Theseus, Aion, and Orpheus.
Location
Open Hours: April 16 – September 15, daily: 08:30 – 19:30
September 16 – April 15, daily: 08:30 – 17:00
Entrance Fee: €4,50
The Kato Paphos Archaeological Park is an outdoor museum in Paphos, Cyprus. It is one of the most important archaeological sites in the country, spanning approximately 150,000 square meters. The park contains a large number of Hellenistic and Roman ruins and monuments, including houses, tombs, theaters, and other public buildings. Anyone interested in ancient history and archaeology should visit the Kato Paphos Archaeological Park.
Built in the Hellenistic period (3rd century BC), this is an impressive necropolis where the higher administrative officers and Paphitic aristocrats were buried. Its name is not connected with the burials of kings but rather with the grandeur characteristics of these tombs. Most of the tombs were carved into natural rocks; some feature Doric columns and frescoed walls.
Location
Open Hours: April 16 – September 15, daily: 08:30 – 19:30
September 16 – April 15, daily: 08:30 – 17:00
Entrance Fee: €2,50
The Tombs of the Kings is a prehistoric necropolis in Paphos, Cyprus. It is a popular tourist destination and one of the most important archaeological sites in the area. The tombs were constructed between the 3rd century BC and the 3rd century AD, during the Hellenistic and Roman periods. Despite their name, the tombs were used by wealthy aristocrats and high-ranking officials rather than kings.
Medieval Castle of Paphos
The centuries-old castle standing grandly at the west end of the harbour was destroyed and rebuilt many times before being restored by the Ottomans in the 16 century. Each September, the fort is incorporated into the backdrop of a performance in the Aphrodite Festival.
Location
Open Hours: April 16 – September 15, daily: 08:30 – 19:30
September 16 – April 15, daily: 08:30 – 17:00
Entrance Fee: €2,50
The Paphos Medieval Castle is a historic fortress in the Paphos harbor area of Cyprus. The castle was constructed in the 13th century by the Lusignans, who ruled Cyprus at the time. It was built as a fortress to defend the harbor and surrounding area from invading forces.
The castle has been used for a variety of purposes over the centuries. During the Ottoman period, it was used as a prison, and later as a salt warehouse during the British colonial period. The castle is now a popular tourist destination as well as a venue for cultural events such as concerts and exhibitions.
Location
The story of how Aphrodite came to be here is very much a part of the city's allure. Why not head to the exact place that, in ancient times, people believed she emerged from? You'll find Aphrodite's Rock in a gorgeous landscape fitting for a goddess's birth. The giant geological formation of rocks stands out on the pristine coastline.
Paphos Guide reccomendation is to do archelogical sight seeing early in the morning to avoid the hot sun.
Ride a Quad or Buggy from Coral Bay to Adonis Baths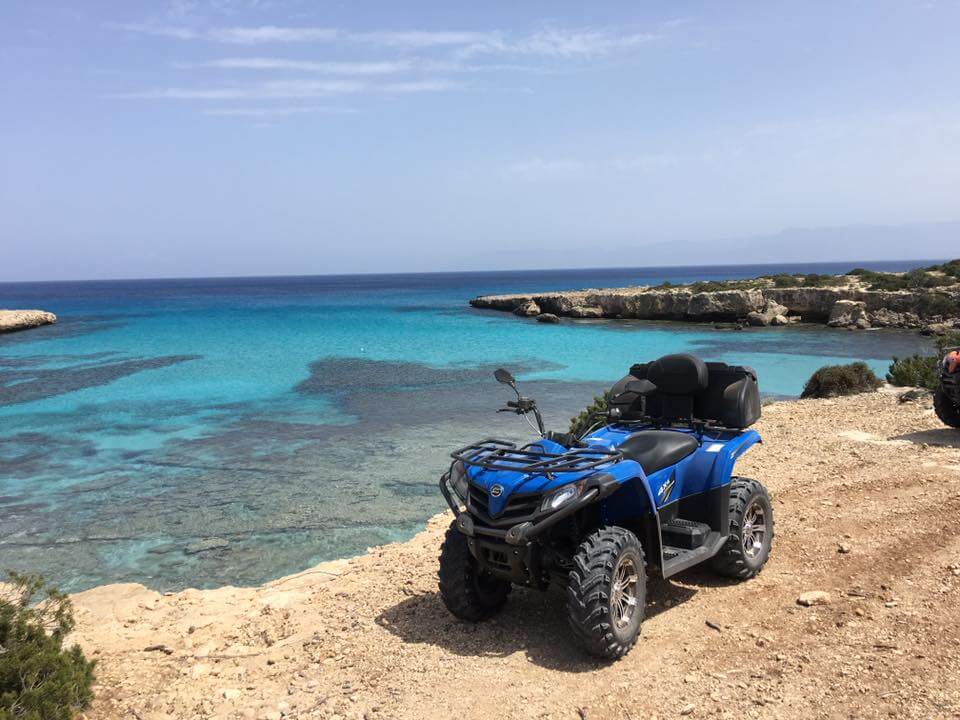 People from all over the world visit our stores with the aim of exploring the forest national park and the Akama Peninsula as well as the beautiful bay of turtles and the blue lagoon. The best way to get to these places is by off-road vehicles due to the condition of the roads. The easons to join a tour is to explore Akamas peninsula and national park and to make unforgettable memories with friends and family.
Stops to make:
Taking a quad or buggy ride from Coral Bay to Adonis Baths is a popular tourist activity in Paphos, Cyprus. Coral Bay is a beach resort located a few kilometers from Paphos, and Adonis Baths is a natural attraction located about 20 kilometers away in the Akamas region. The road from Coral Bay to Adonis Baths passes through some of the most beautiful scenery on the island, including rugged mountain terrain and lush forests. You will pass through traditional villages and enjoy breathtaking views of the Mediterranean Sea along the way.
Paphos Guide reccomendation is use a reputable safari company such as Eco Tour Adventures
Take a Boat Trip in Blue Lagoon (Akamas)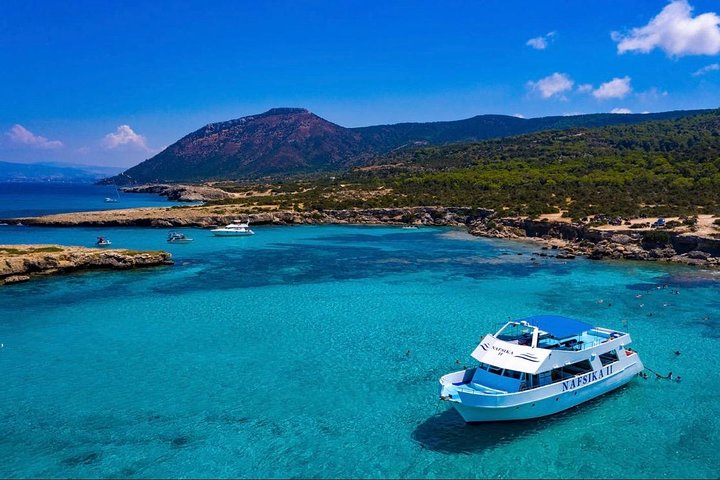 Combine sightseeing on land with a boat tour by booking this excursion from Paphos. You'll visit a local winery for wine-tasting and visit the Bath of Aphrodite grotto before heading to Latchi for a three-hour boat trip out to the Blue Lagoon, where you'll have lots of time to swim and relax.
A boat trip to Akamas' Blue Lagoon is a popular activity for tourists visiting Paphos, Cyprus. The Blue Lagoon is a beautiful natural lagoon on the island's northwest coast, near the Akamas Peninsula. The lagoon is famous for its clear, turquoise waters, which are ideal for swimming, snorkeling, and diving. A boat trip to the Blue Lagoon is a great way to experience the natural beauty of Cyprus while avoiding the crowds of the island's more developed areas. It's a must-do for anyone who enjoys the sea and wants to see the best that Cyprus has to offer.
Paphos Guide reccomendation is use a reputable safari company such as Latchi Watersports
Paphos Aphrodite Waterpark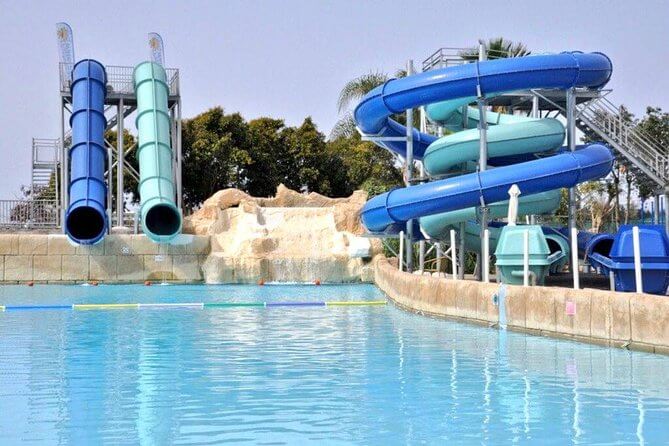 Featuring various attractions made up of thrill water rides and games aimed at families of all ages and sizes, Paphos Aphrodite WaterPark, a one-of-a-kind naturally landscaped aqua adventure center has been offering high quality experiences to its visitors. It is the biggest and the most visited attraction by tourists in the Paphos region. Situated in Kato Paphos on the coastal road. This non-stop aquatic thrill features high speed water slides such as the free fall, kamikaze, twister, and many more. For visitors young and old, the waterpark offers an extreme level of excitement.
Paphos Aphrodite Waterpark is a popular tourist attraction in Paphos, Cyprus. The waterpark is one of Cyprus's largest, with a variety of water slides, pools, and other attractions for visitors of all ages.
The waterpark is themed around the myth of Aphrodite, the goddess of love and beauty, and includes attractions named after her and other mythological figures.
From May to October, the Paphos Aphrodite Waterpark welcomes visitors from all over Cyprus and beyond. It's a great way to cool off on a hot summer day, and it's especially popular with families with children.
Paphos Guide reccomendation is book online for a better price: Aphrodite Waterpark
Go on a hike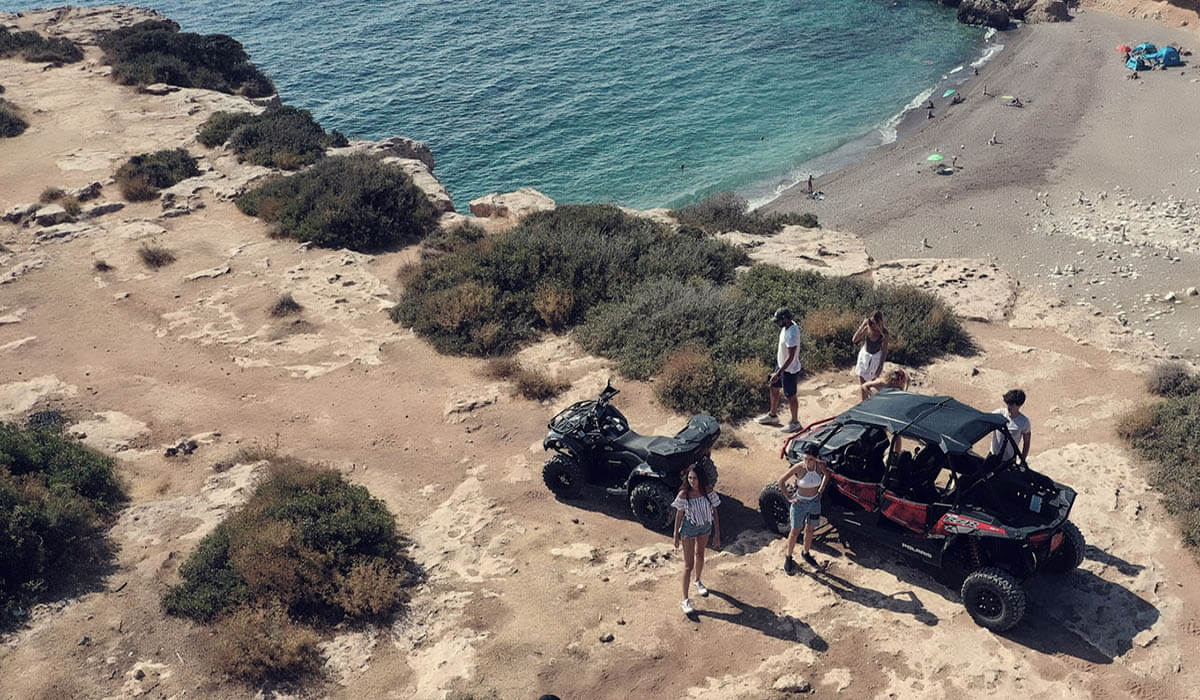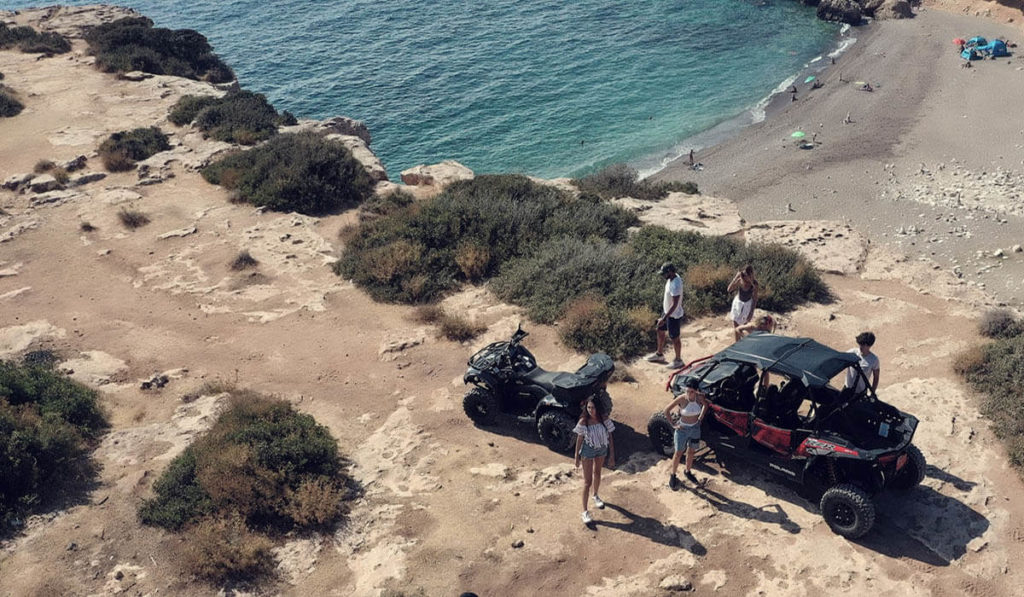 Avakas Gorge
This dramatic canyon, a favorite of hikers and other outdoor enthusiasts, is characterized by beautiful rock formations, wildlife and rare plants.
The Avakas Gorge is a natural wonder on Cyprus's Akamas Peninsula, near Paphos. It is a narrow, twisting canyon with towering limestone cliffs known for its unique geology as well as rare plants and wildlife. Hiking through the gorge is possible on a relatively easy trail that takes about 2-3 hours to complete. Scrambling over rocks and boulders, wading through shallow streams, and navigating narrow passageways are all part of the hike. Hikers are rewarded with stunning views of the surrounding cliffs and lush vegetation along the way. Avakas Gorge is a must-see attraction for anyone who enjoys hiking and exploring the natural world and is visiting Paphos.
The Akamas and Aphrodite nature trail
The Akamas Peninsula is a beautiful and rugged wilderness area near Paphos on Cyprus's northwest coast. It is home to many rare plants and wildlife, as well as breathtaking natural landscapes such as rugged cliffs, hidden coves, and secluded beaches. The Aphrodite Bath, a natural pool near the village of Latchi, is one of the most well-known attractions on the Akamas Peninsula. The goddess Aphrodite is said to have bathed in the pool, which is said to have special healing powers. The area surrounding the pool is also home to a variety of beautiful plants and flowers, making it a great place to relax.
Paphos Guide reccomendation is to have plenty water with you one hikes, as temperatures rise fast.
Have a meze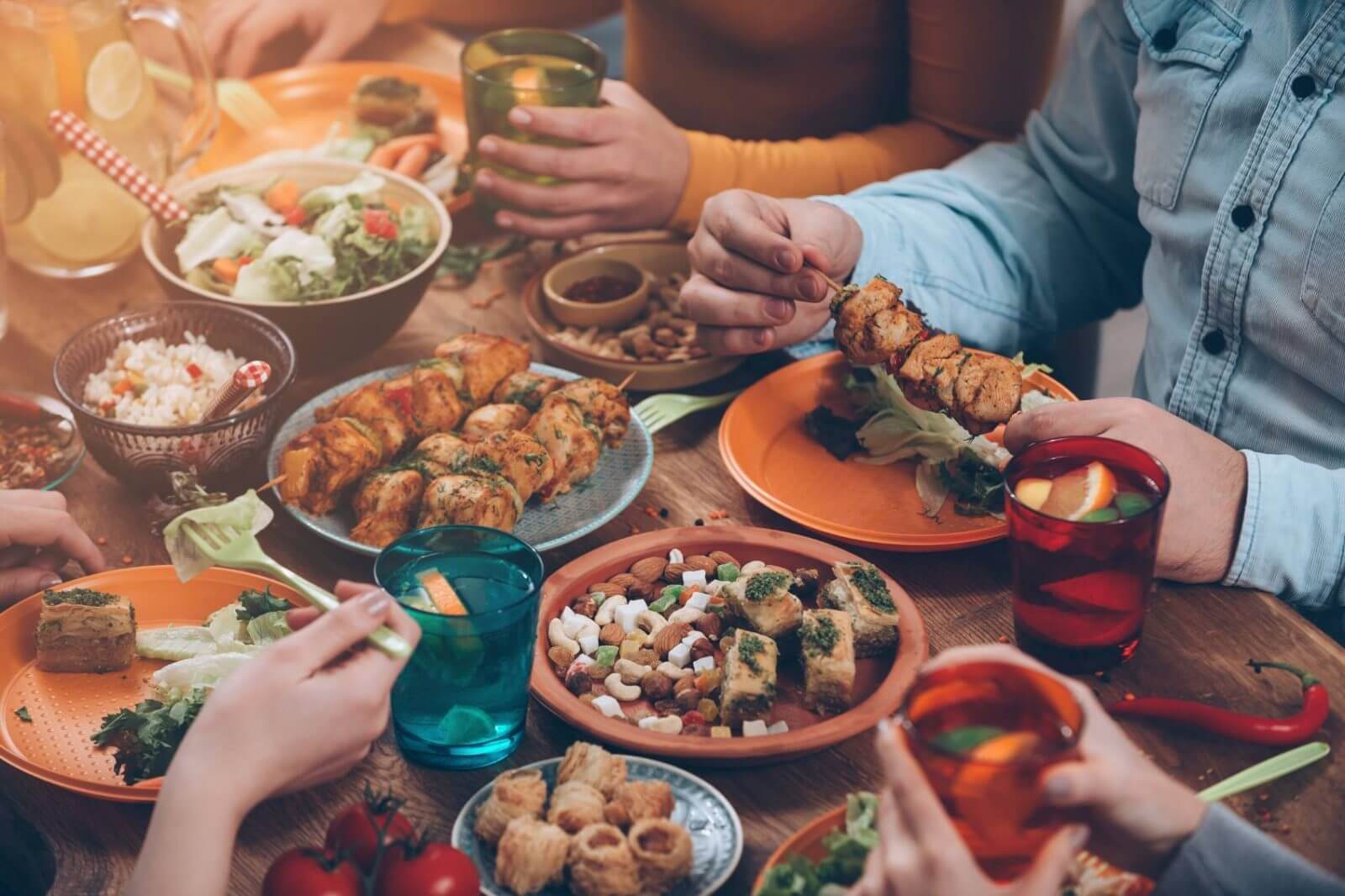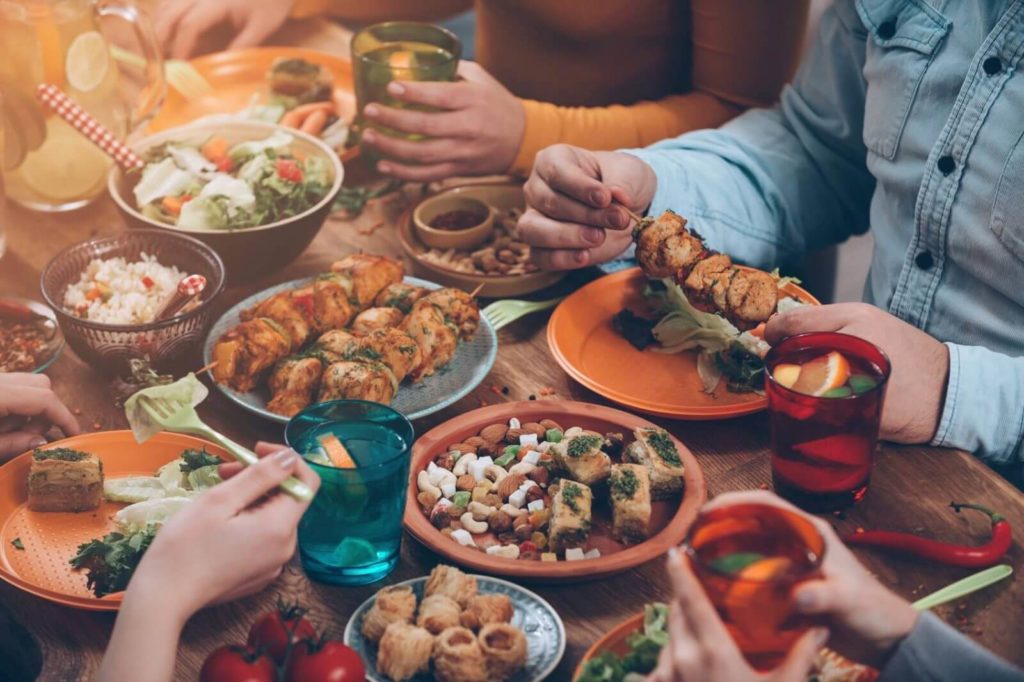 In most of southern Europe Meze means an appetiser or something to go with a glass of wine. In Cyprus it's a big meal and Mezes are often part of a social event or celebration.
At tavernas a series of enticing platters are served in a careful order that begins with olives before moving onto bread and dips like tahini, taramosalata, humus and skordalia.
After that you'll move onto seafood and vegetable dishes, some grilled and some raw. Then get ready for grilled halloumi cheese and, if you opt for a meat meze, a variety of meat dishes, from keftedes (meatballs) and loukaniko (pork sausages) to grilled kebabs, chicken and lamb chops.
Sitting down to a meze is a traditional and enjoyable way to sample Cyprus's local cuisine. A meze, like tapas in Spain or antipasti in Italy, is a collection of small dishes that are typically shared among a group of people. Meze dishes are small portions of a variety of hot and cold appetizers, salads, dips, grilled meats, seafood, and vegetables. Rather than focusing on one main course, the goal is to sample a wide range of flavors and textures. Meze is frequently served with traditional Cypriot beverages such as ouzo, zivania, or local wines. It's a fantastic way to experience local culture and cuisine, and it's a must-do for anyone visiting Cyprus.
Paphos Guide reccomendation is to try Agora Tavern for a great meze
Hit the beach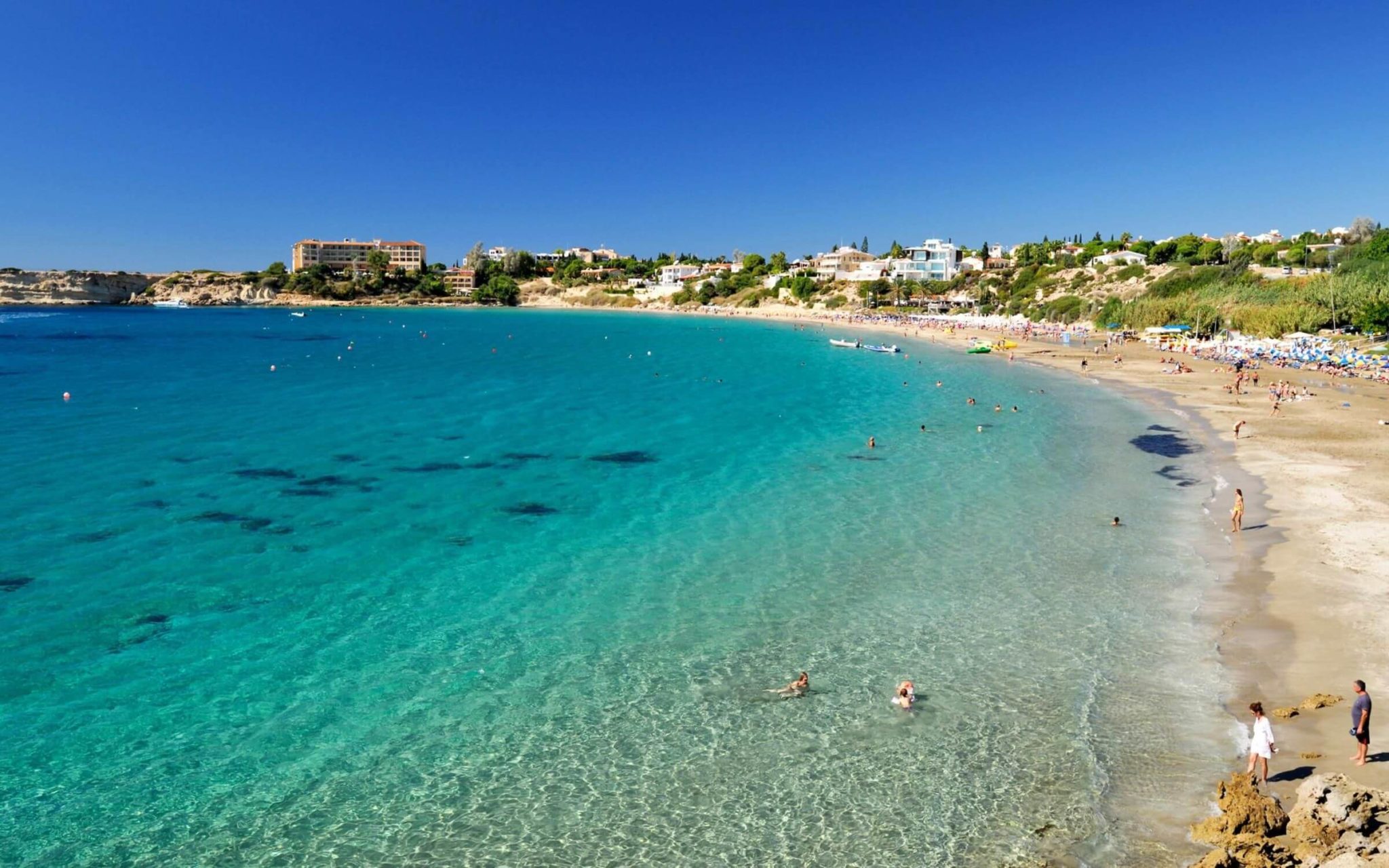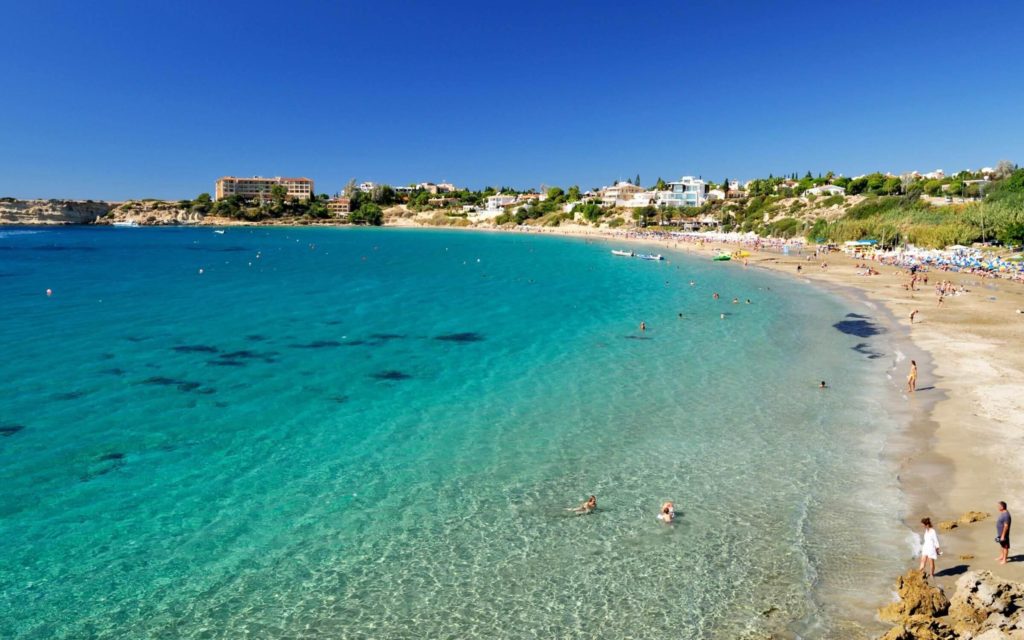 Geroskipou Plage
In Paphos, Cyprus's Geroskipou neighborhood, there is a stunning and secluded shoreline called Geroskipou Plage. The beach is a great place to unwind and escape the crowds because of its calm ambiance and crystal-clear waters. Small, pebbly Geroskipou Plage is encircled by rocky cliffs and lush greenery. Swimmers, sunbathers, and beach strollers are all welcome. On-site amenities also include a little café and restrooms. For anyone seeking a peaceful and relaxing beach experience, Geroskipou Plage is a fantastic location to take in Cyprus' natural beauty.
Coral Bay Beach
Popular and picturesque Coral Bay Beach is situated close to Paphos on Cyprus' west shore. The beach is known for its fine, golden sand and crystal-clear waters, making it a great place to swim, sunbathe, and unwind. Long and curved, Coral Bay Beach is bordered by craggy cliffs and verdant greenery. A variety of water sports, such as jet skiing and parasailing, are available for visitors to try out. It's a great location to spend the day with family or friends because it's close to many restaurants and bars. Anyone searching for a beautiful and exciting beach exp In Limassol, Cyprus, Sodap Beach—also referred to as Municipal Beach—is a well-liked and active shoreline.
Sodap Beach
Renowned for its fine, golden sand and clear waters, making it an excellent location for swimming, tanning, and participating in water activities. Sodap Beach is a well-liked destination for both locals and visitors because it is a long, wide shoreline that is surrounded by beach bars, eateries, and cafes. Visitors have access to a range of water activities, such as jet skiing and paddleboarding, as well as the option to hire sun loungers and umbrellas. On-site amenities include a number of restrooms and bathrooms. If you're searching for a fun and exciting beach experience in Limassol, you must go to Sodap Beach.
Paphos Guide reccomendation is to avoid sunbathing between 12:00 – 15:00.
Horseback Riding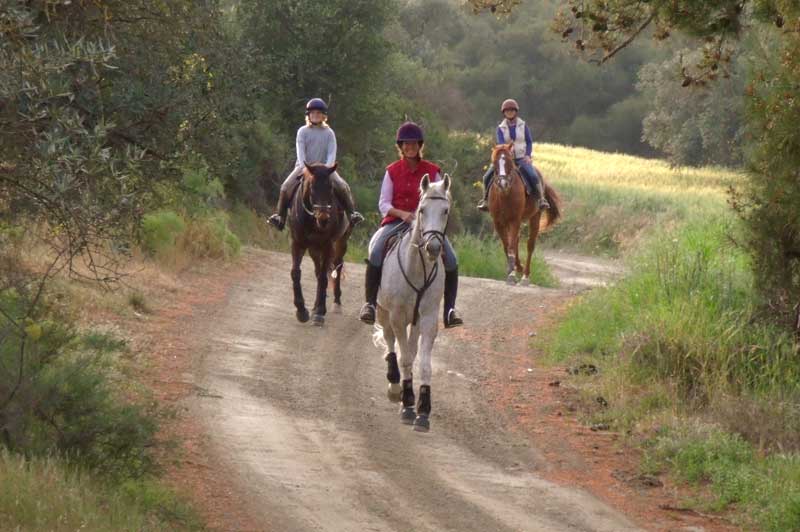 If you're visiting Paphos with kids and want to get away from the beach for a while then there's no shortage of things to do.
One option that will go down well is a horseback ride or pony trek. There are stables just outside the town, like the Eagle Mountain Ranch with a range of trips into the lovely Mediterranean scenery just outside Paphos.
You could even saddle up for an overnight trip and camp out in the aromatic pine scrub and olive groves, while couples could take a twilight ride to see the sun go down off the western coast of the island.
In Paphos, horseback riding is a well-liked pastime for tourists looking for a distinctive way to experience Cyprus's natural beauty. All riding abilities, from novices to experts, can take part in horseback riding tours. The tours give tourists a different view of the region by taking them through picturesque countryside and along lovely coastal paths. Visitors can take in breathtaking views of the Mediterranean Sea and the surroundings along the route. Individual tastes can be catered for when planning a horseback riding trip, including the length of the ride and the difficulty level.
Paphos Guide reccomendation is to book in advance: Aphrodite Hills Riding Club
Explore the underwater with scuba diving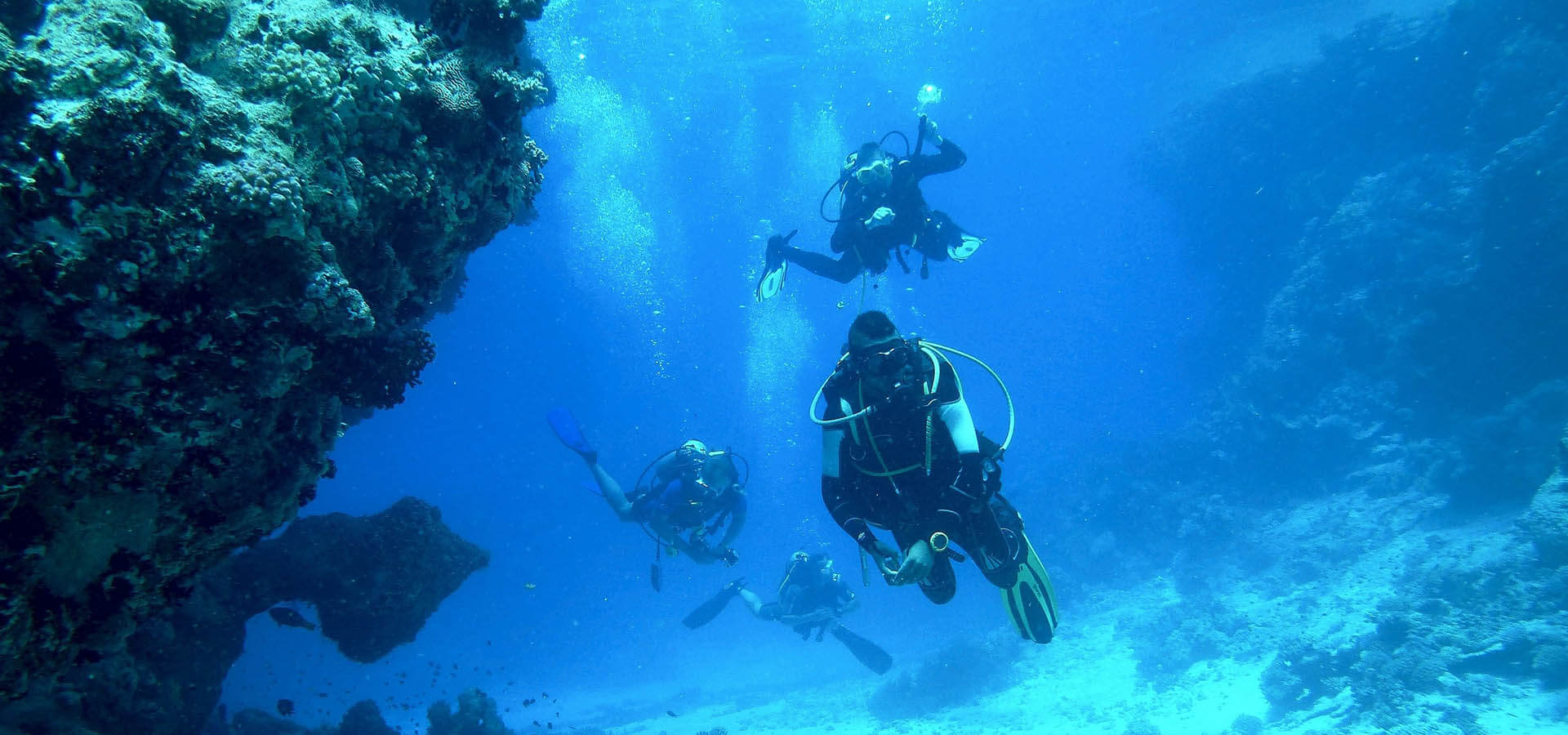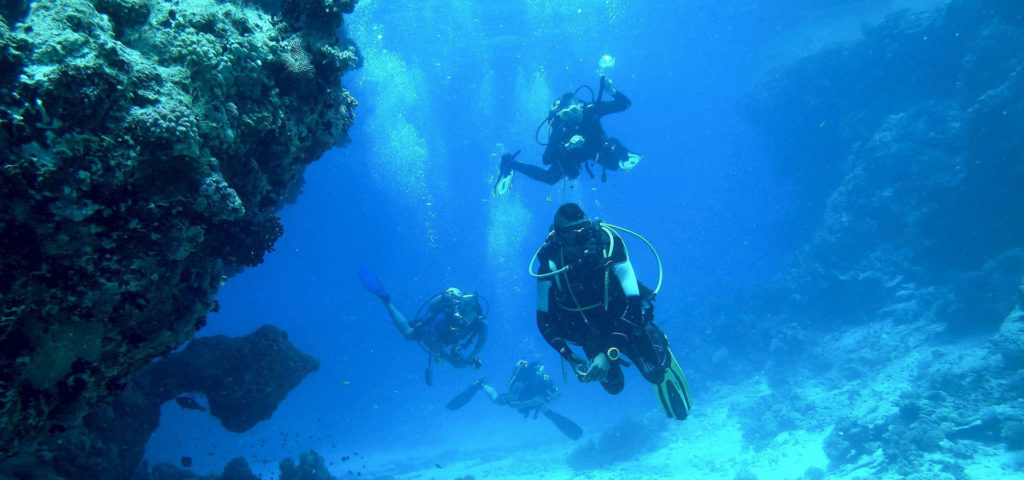 Cyprus is up there with the best diving destinations in Europe, and Paphos can cater to first-timers, experts and everyone in between.
The reason why there are so many diving companies in Paphos is down to the clement water temperatures, which range between 16 and 27 degrees.
There's vivid sea life off the coast here, together with historic shipwrecks and dramatic underwater seascapes of sheer cliffs and ravines.
For those who want the underwater experience without the training, Undersea Walkers is a company offering walking tours in specially-designed suits along the seabed.
For scuba divers who want to explore the Mediterranean Sea's crystal-clear waters, Paphos is a wonderful place to go. In and around Paphos, there are a number of dive shops that provide a selection of classes and guided excursions for divers of all experience levels. There are many shallow dive sites in Paphos that are ideal for novices if you're new to scuba diving. Ancient amphorae and limestone caves can be found at the famous shallow dive site known as The Amphorae Caves, along with a wide variety of marine life like sea breams, damselfish, and moray eels. Experience the wonder of the underwater world and the variety of aquatic life that resides there by scuba diving in Paphos.
Paphos Guide reccomendation is to have a refresher course in case you havent dived recently: Cydive
Visit Troodos and Chrysorrogiatissa Monastery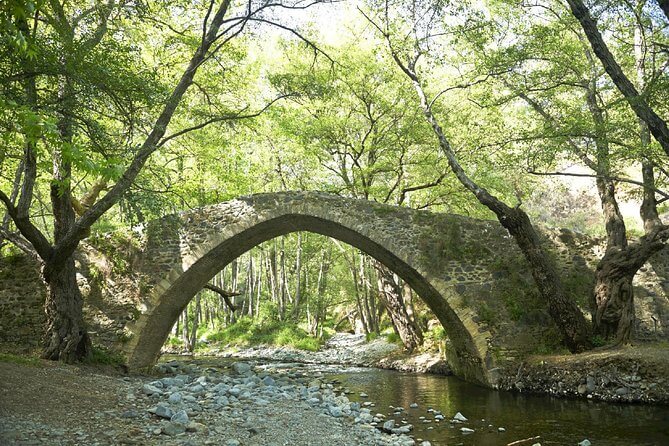 Take a trip to the largest range on the island – Troodos Mountains where Mount Olympus stands as Cyprus' tallest peak. There are numerous hiking trails available for those who wish to explore the vast forest. On your way back, stop by Chrysorrogiatissa Monastery for a variety of religious icons and treasures on display, or simply take a break at the panoramic view cafe at the main entrance.
It is free to visit the Monastery, but keep in mind that its open hours are 9:30-12:30, 13:30-18:30 in summer and 10:00-12:30, 13:30-16:00 in winter.
The Troodos mountain range, which is in the center of Cyprus, is renowned for its breathtaking scenery, hiking paths, and charming towns. Drive scenically through the mountain roads, pausing at lookout points to enjoy the expansive views of the surroundings. The Chrysorrogiatissa Monastery, which is situated on the southern peaks of the mountain range, is one of the highlights of a trip to Troodos. The Virgin Mary is the subject of the convent, which was established in the 12th century. Visitors can tour the monastery's stunning architecture, including its wooden iconostasis and frescoes, and discover more about the Cypriot Orthodox Church's past and customs.
Paphos Guide reccomendation is to have offline navigation maps available.