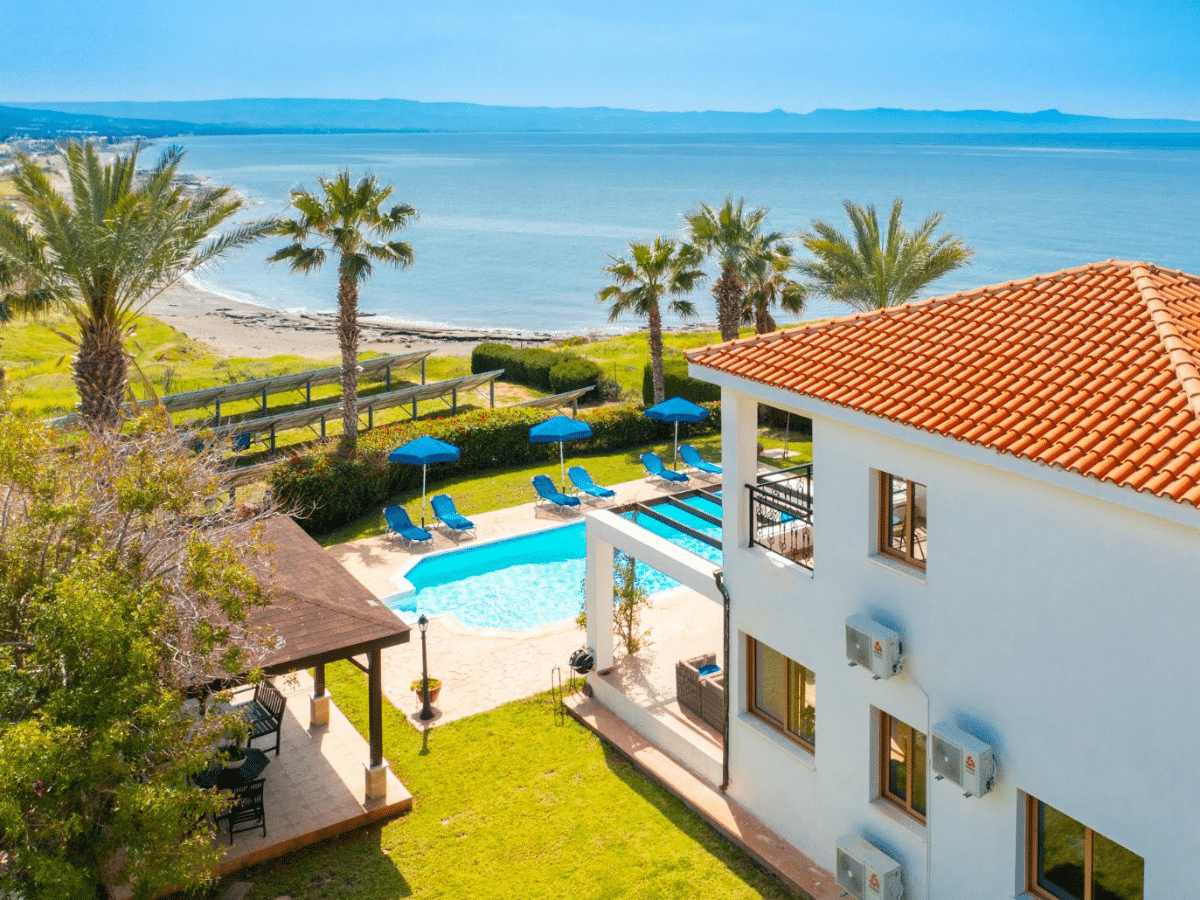 Moving to Cyprus
Cyprus is a desirable location for expats seeking a slower pace of life due to its unending natural beauty, seemingly endless sunshine, and laid-back island lifestyle. The low cost of living compensates for the lower earning potential than in other European Union (EU) nations. Many foreigners decide to move to and settle in Cyprus, Paphos is one of the most popular destinations.
Want a glimpse of every aspect of life in Paphos? Read our article Living in Paphos for details!
Table of Contents
Visa and Residency
Immigration laws and policies in Cyprus are largely governed by and harmonized with pertinent EU regulations. This makes it particularly simple for citizens of the EU to move to Cyprus and find employment there with little to no paperwork needed. For instance, all citizens of the EU are able to live and work in Cyprus legally. Non-EU citizens may find it more difficult to get a temporary residence with a work permit.
Though the process of relocating is not overly difficult, you may want to seek professional services from immigration experts who can guide you through each step while avoiding common pitfalls. It doesn't have to be a stressful experience.
EU citizens
All nationals or citizens of the EU member states may freely enter and remain in Cyprus for up to three months without a visa. Additionally, during this time, EU visitors are permitted to engage in commercial and financial transactions without submitting any paperwork.
The same regulations also apply to citizens or residents of Iceland, Liechtenstein, Norway, and Switzerland, which are members of the European Economic Area (EEA).
On the other hand, you must apply for a Registration Certificate for EU Nationals if you plan to stay for more than three months. Because it is written on yellow paper, this certificate is also referred to as a "yellow slip."
You are permitted to work and live in Cyprus for an extended period of time with the yellow slip. Additionally, it enables you to register your car, apply for a medical card, and enroll your kids in Cyprus public schools.
It is crucial to remember that failing to obtain the yellow slip may not only make it difficult for you to fully enjoy the social and economic benefits, but it may also subject you to exorbitant fines.
Non-EU Citizens or Nationals
If you are a non-EU national or citizen and intend to travel for business or pleasure, you must apply for a short-stay visa. This visa is good for 90 days, during which time you may enter Cyprus once or multiple times.
However, you will need to submit a pink slip application if you decide to stay longer than 90 days. You are allowed to stay on the island for a short while with this permit. The pink slip, like the yellow one, was given its name because of the color of the paper it was printed on.
In other words, the pink slip is a short-term residence permit that enables non-EU citizens to live in Cyprus for up to 4 years. It is granted for one of the following residence permit categories based on the reason for your trip:
Employment Visa – for workers with specific qualifications and skills that a company in Cyprus requires. In this case, the employer must submit the application.
Student Visa – for students coming from outside of the EU who are enrolled in an educational institute in Cyprus for long-term studies.
Visitor's Pass – for family members of a Cyprus citizen; this type of visa does not include a work permit.
Here are some common questions about moving to Cyprus and official answers. However, every case is different, and so is the procedure. Contact us for more personalized questions you may have!
Flights to Cyprus
There are two international airports in the Republic of Cyprus – Paphos International Aiport and Larnaca International Airport. Paphos International Airport is just 11km from the city of Paphos; Larnaca International Airport is 4km from the city of Larnaca. Limassol and Nicosia are less than an hour's drive from either of the airports.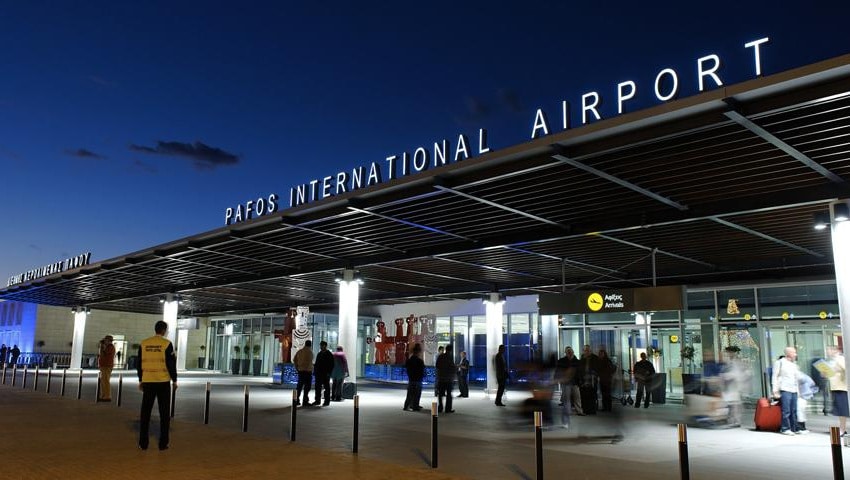 From Paphos International Airport, you can reach 39 destinations directly by a great number of European airlines including British Airways, Finnair, Lufthansa, Ryanair, easyJet, and many more. See the list of destinations and operators here.
It is worth mentioning that Ercan International Airport in Northern Cyprus is also an option if you wish to fly to Turkey. International flights are not permitted to the airport because of the ongoing Cyprus dispute. Only flights from Turkey are nonstop, and all other aircraft flying to Northern Cyprus from other nations must make a stop in Turkey.
Shipping to Cyprus
The process of shipping your belongings to Cyprus can seem overwhelming because there are so many factors to take into account. Fortunately, there are many trustworthy businesses available to help with paperwork, customs rules, and other issues. It is recommended to contact an international mover service that has an office in your origin and destination to get a quote and help with paperwork.
Air vs. sea
Your personal belongings can be transported by air or sea. Sea freight is significantly less expensive but slower than air freight, which is quick but expensive. Typically, if you do not have much to ship, there is an option to share the space in a container with other shipments. If you wish to move your furniture and automobiles, you may want to consider hiring a 20ft or 40ft container. Make sure to ask your service provider for eligible insurance for breakages during transportation!
This is how much a 20ft container can hold, according to MoveHub: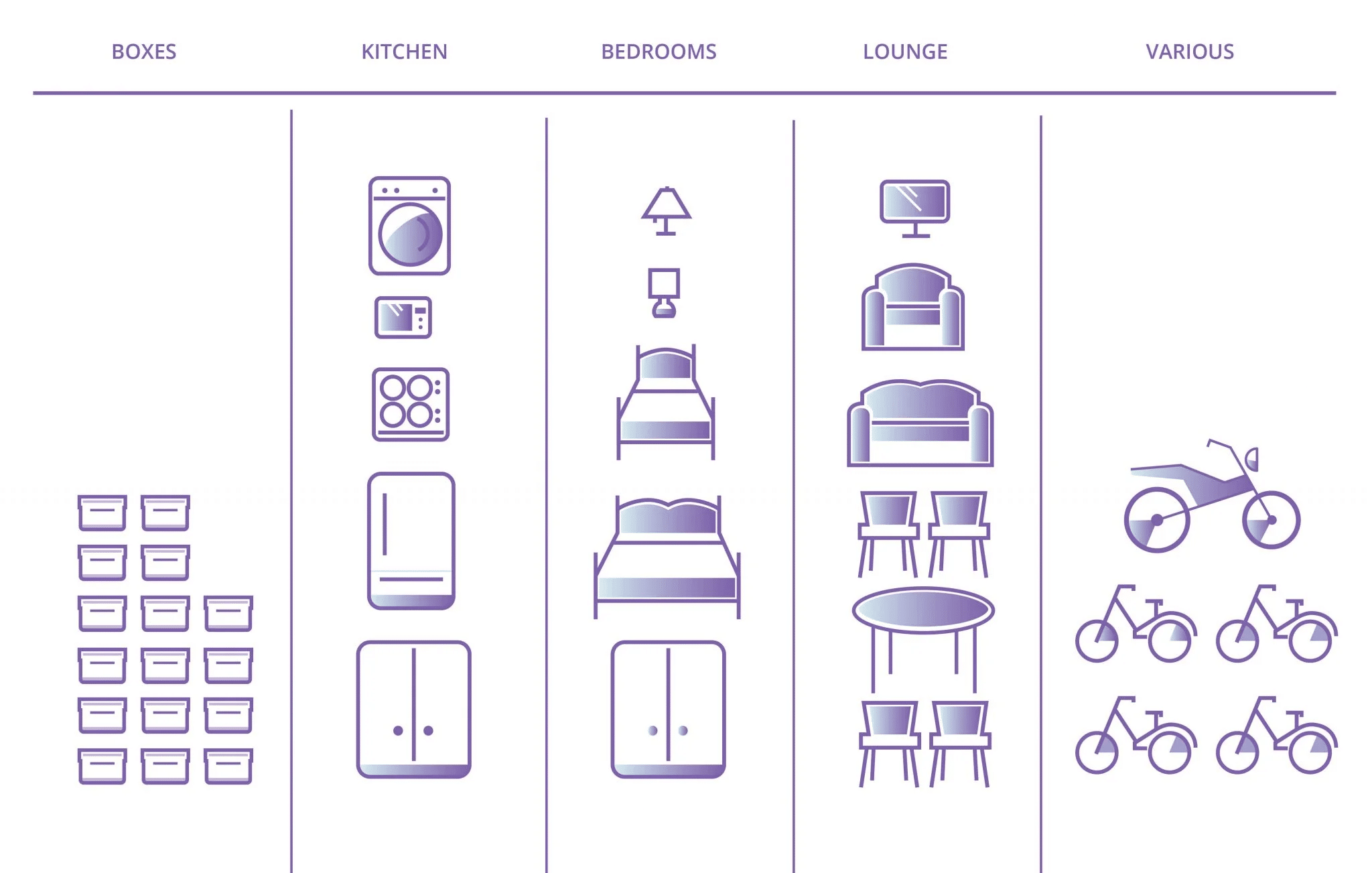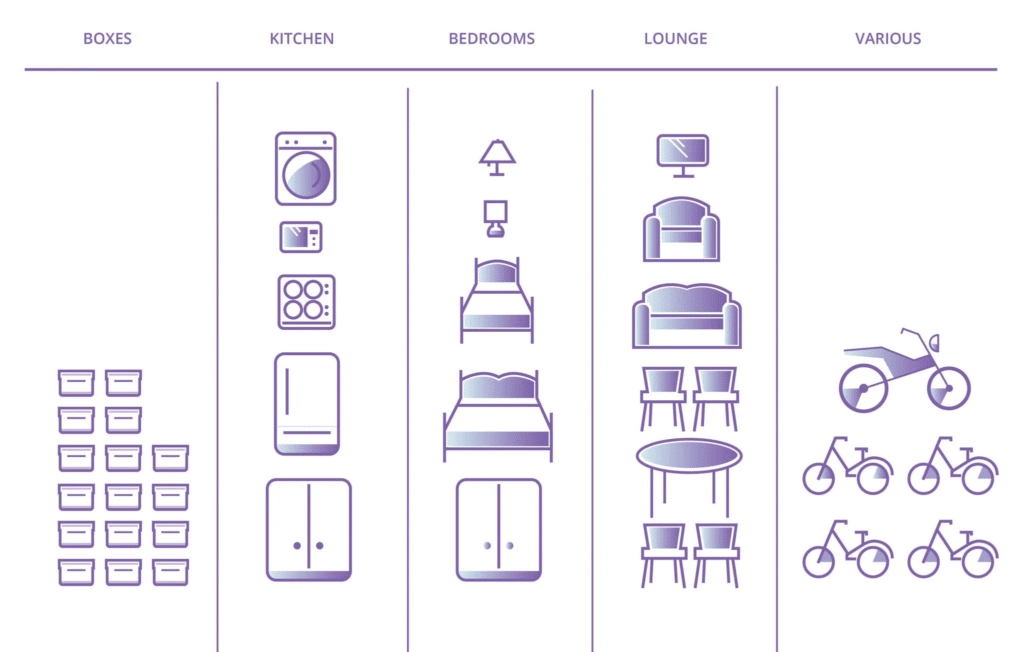 Prohibited items
Drugs, weapons, pornographic material, and counterfeit goods are all prohibited items.
Pets
If you are an EU citizen, you are allowed to bring your pet to Cyprus as long as it has a pet passport or veterinarian certificate. Animals imported from non-EU nations must be accompanied by documentation proving rabies immunization.