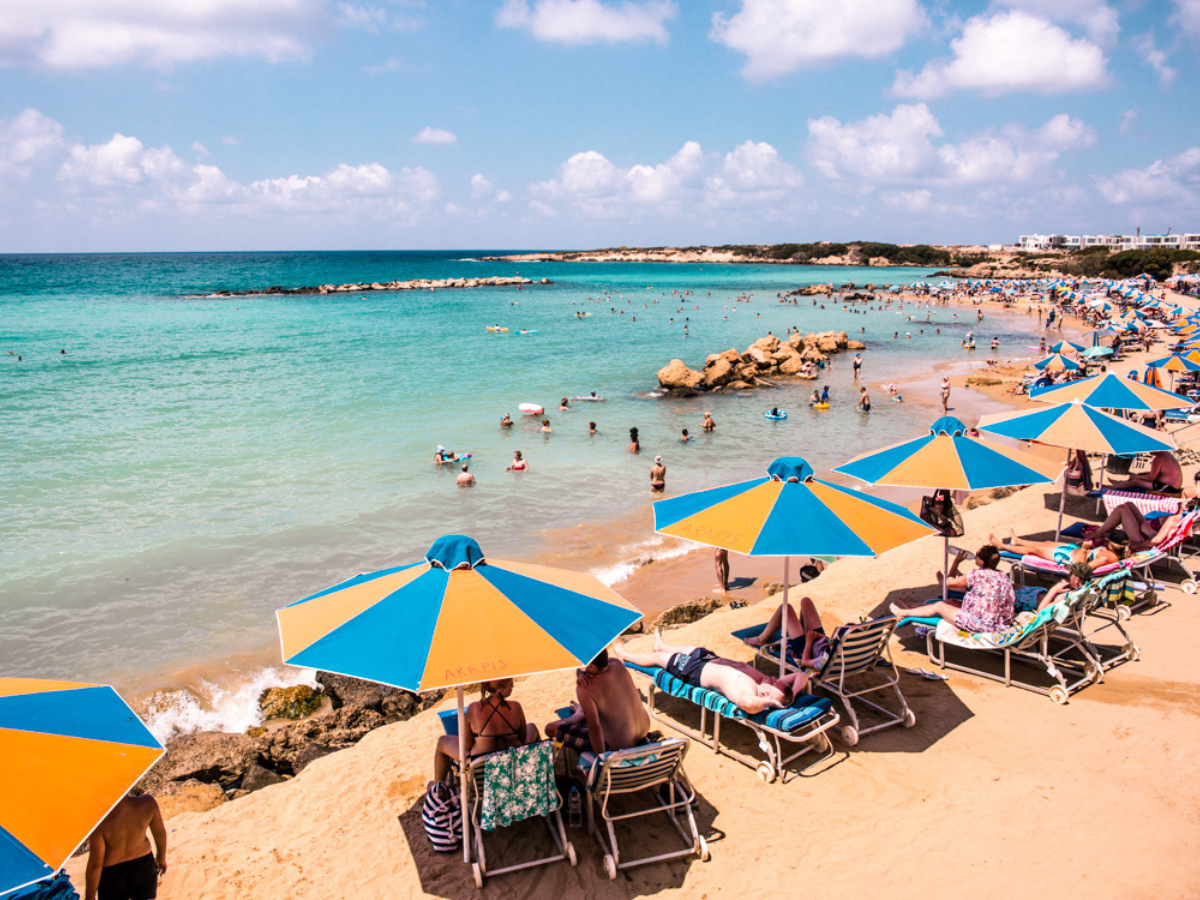 Living in Paphos
Table of Contents
Costs of Living
In comparison to other member states of the European Union, Cyprus is thought to have affordable living expenses, especially for foreign residents. For instance, the monthly rent for a one-bedroom apartment with basic utilities in one of the major cities, including Paphos comes to about €700. In a budget restaurant, a meal will run you about €10. In a fast-food restaurant, a combo meal runs about €6. Websites like Numbeo or Expatistan have detailed and current information about prices in Cyprus.
Taxation
One of the most advantageous tax systems in the European Union is thought to exist in Cyprus. Our comprehensive article on Cyprus's tax laws has more information on it. However, a sizable tax-free allowance of €19,500 is one of the most significant aspects of the nation's tax system. Additionally, residents can benefit from a variety of tax advantages, including sizable deductions and exemptions from dividends, interest, and profits from the sales of securities (such as shares, bonds, or debentures).
Cyprus's tax system is advantageous to businesses as well. The 12.5% corporate tax rate, which is the lowest in Europe for corporate income taxes, is unquestionably the greatest of these benefits. Read more about Cyprus's tax system here.
Accommodation
With the development in recent years, rent in Paphos, and in Cyprus in general, has increased significantly, ranging from €500 to €1000 for one to two-bedroom apartments. Buying an apartment can cost you from €900 to €2000 per square meter; for example, a two-bedroom townhouse in Paphos costs around €160K while a three-bedroom villa with a pool is from €220K. Both rental and buying prices vary greatly depending on the location and condition of the apartment/house. Naturally, the closer you are to the sea or too busy areas such as Paphos new town, Coral Bay, or Tala, the more expensive it will be.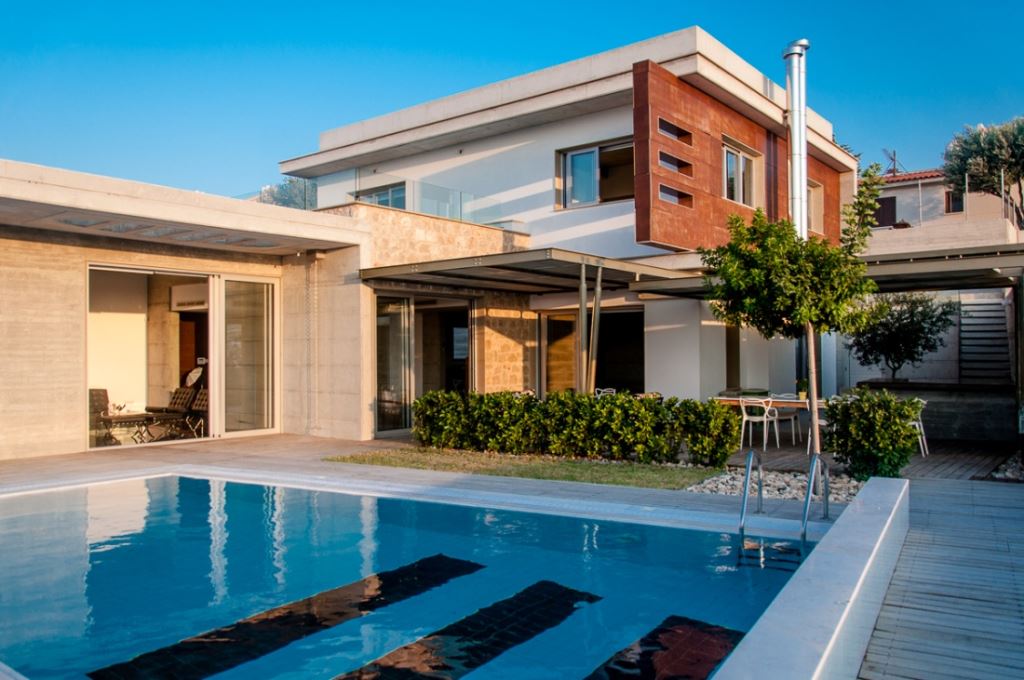 Renting process is straightforward, you can sign the contract directly with the property owners or through agencies. Most properties are furnished and require a deposit of one to three months with monthly payments. Rental terms are negotiable and should be documented on the rental contracts. Make sure to ask for the water or electricity bill to be under your name as they are needed to get a bank account, driver's license, purchase a car, or any type of assets.
Without any limitations, EU citizens can purchase real estate in Cyprus, but non-EU citizens are only permitted to purchase one house, one apartment, or about an acre of land. All foreigners purchasing real estate in Cyprus must first apply for approval at the Council of Ministers. Although approval is usually granted, this procedure can be time-consuming. It is therefore strongly advised that you work with a real estate attorney in Cyprus who can handle the entire application process on your behalf.
Some of the most popular pages to find good deals for long-term rentals are:
Transportation
Cyprus has an excellent road and highway system that covers the entire island. The driving standards, on the other hand, may not be exactly stellar, with many drivers behaving erratically and with varying degrees of respect for traffic signals and signs. Highways have a speed limit of 80 or 100 km/h. The speed limit drops to 50 km/h in residential or built-up areas, but it drops even lower to 30 km/h in the immediate vicinity of schools and other locations with heavy pedestrian traffic.
If you live in Paphos town, buses and taxis may be your solution for getting around. The bus ticket costs €1.5/trip, regardless of the distance. Don't try to look for a physical bus schedule or detailed timetable at the bus stops, they are available at a few bus stations and on the official website: https://www.paphosbus.com/.
It is practical to rent or buy a car for ease of transportation, especially when you live in the suburbs. A regular car often costs around €20/day; note that it will be more expensive during high season months (April to October).
RENTING A CAR
What do you need to rent a car?
A valid driver's license
Your passport
A credit card
Tips for renting a car in Cyprus
Ask about your insurance policy! Make sure you know what accidents it does and does not cover and where you are legally allowed to drive. A rental car has red and black number plates, your car will stand out in the local traffic.
Most car rental companies don't allow the car to cross the border and may hold you responsible for any damage to the car while you are in Turkish territory. Additionally, you will need to buy an insurance document at the border for €20.
Popular Car Rental Agencies
BUYING A CAR
Purchasing a car might be a smart move if your main goal is to stay in Cyprus for an extended period of time or permanently. In comparison to many other EU nations, Cyprus has relatively low car purchase costs because of the country's low vehicle taxes. It's significant to note that non-EU citizens may also legally own cars on the island. You won't encounter any issues buying a car as a non-EU citizen once you have a residence permit, category F visa, or multiple-entry visa in your passport.
There are many offers from car dealers to help you find the ideal vehicle for you, with both new and used options available. Some of the most trustworthy car dealers in Paphos are:
You could also directly purchase a car from a private individual, mostly found on Barazaki or Facebook marketplace. However, you should carefully inspect the exterior and interior shape and condition of the car before making a purchase. Keep in mind that you will need to legally change the ownership of the vehicle and get insurance for the car. But you should also think about where you'll use your car the most. A car that is ideal for city driving is probably insufficient for an off-road or mountainous road trip.
Tips for buying a car in Paphos
Smaller cars – less than 1.6-liter engines and younger than 20 years old – cost less in insurance and road tax.
Road tax
The cost of Road Tax is based on the engine capacity:
Up to 2.0-liter engines: €240 per year approximately.
Up to 2.6-liter engines: €520 per year approx.
More than 2.6-liter engines: double in tax per year.
Vehicle insurance
There is no public insurance in Cyprus, you will need to get your car insurance with a private insurance company. To ensure that you make an informed decision on which policy is the best option for you, follow the steps below:
Do your research! It's a good practice to compare the offers from different providers and look out for the total cost of insurance and what it covers.
Read the offers and contracts carefully before signing, including terms and conditions.
Check for the flexibility of upgrading or degrading your plans and hidden costs, etc.
Ask if the policy covers engine malfunction.
Make sure to include all the drivers (your spouse/frequent visitors) on the insurance.
Here are some of the popular insurance companies in Paphos:
Food
The long cultural and historical traditions of the island are reflected in the rich and flavorful Cypriot cuisine. It is a rich source of various meats and spices, and the recipes incorporate an intriguing fusion of concepts and tastes from Turkey, the Middle East, and Greece. Paphos, and, in fact, the whole island, boasts traditional taverns where you can find halloumi cheese, charcoal-grilled meat on a skewer called souvlakia, grilled sausages – sheftalia, yogurt dip – tzatziki, and much more.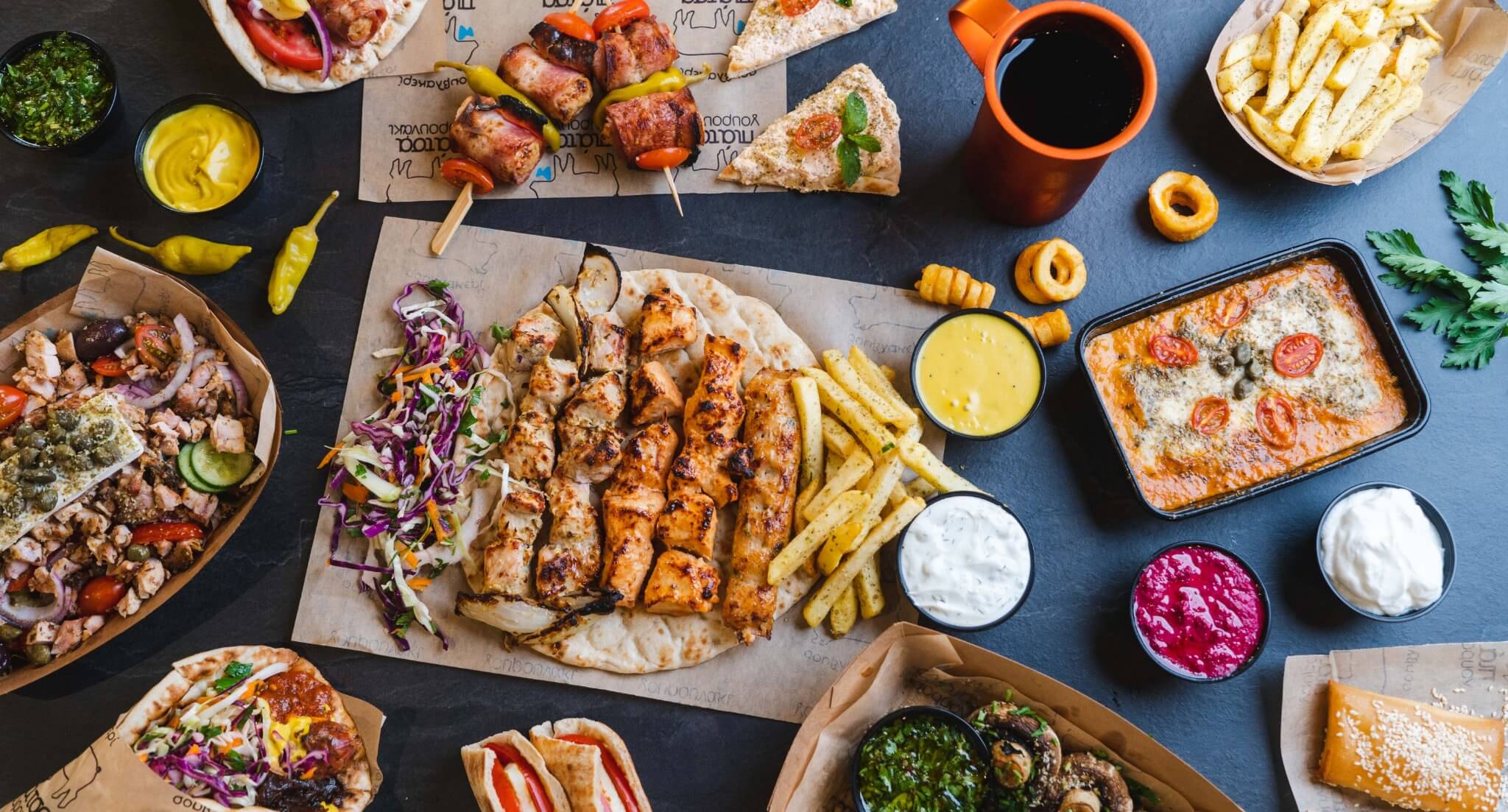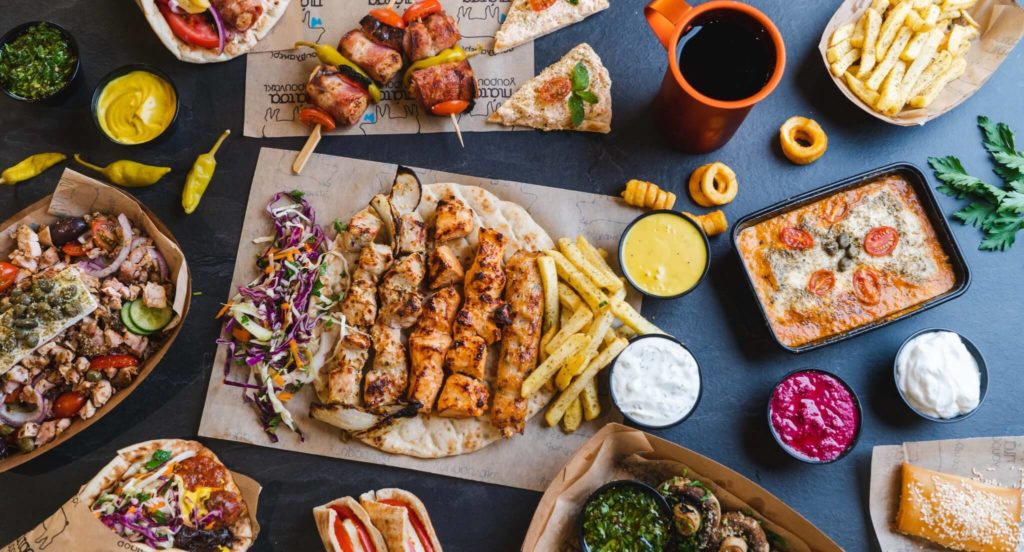 Paphos is populated with many international cuisines, mostly found in Old Town Paphos, Paphos new town, and Coral Bay. Check out our Food and Beverage section for our recommendations for the best restaurants and cafes in Paphos!
Healthcare
All of Cyprus's major cities have hospitals, both public and private. Both areas of the medical industry frequently train their doctors abroad, and the majority, if not all, have acceptable English language skills.
The public sector offers social insurance (Gesy) for the employed, the self-employed, and various categories of civil servants and is supported by payroll, earnings taxes, and employer contributions. Along with general public health resources, coverage also includes dental, mental health, and pharmaceutical services.
As of January 1st, 2023, the maximum amount applicable for Social Insurance contribution purposes is €60,060 per year, or €5,005 per month for employees paid on a monthly basis, and €1,155 per week for employees paid on a weekly basis. The Social cohesion fund is calculated on total compensation and has no maximum level.
You may use public medical facilities even if you don't have public health insurance. The cost for this is €15 for a general practitioner visit and €30 for a specialist visit. Depending on your circumstances, you might also require access to private health insurance, for instance, if you're unemployed right now. It might be a good idea to purchase temporary insurance for the duration of your trip if you are visiting Cyprus. Depending on the type of coverage you select, prices may vary depending on the coverage you choose.
Private Insurance companies:
Social Life
It is relatively simple to start a network or join one in the times we live in. Of course, there are platforms like Facebook, Instagram, and Twitter (among others) where you can find a wide range of groups, including those for people who like animals, exercise, festivals, travel, and history, among many others. You can also use Meetup, which allows you to search for groups based on cities, activities, or even your own nationality.
Always pay attention to what is going on in your new city so you can participate and meet new people! You can find a lot of sports, outdoor activities, festivals, and tourism on the networks.
Cyprus residents are very sociable, and so are other expats! Look for groups and meet-up events on Facebook when you are in town, you'll be surprised how many networking events and interest groups that you can find in Paphos!
Education
All children in Cyprus between the ages of 5 and 15 are required to attend school, which is divided into three levels: primary, secondary, and higher/tertiary. At public schools, instruction is free.
Public Schools
Despite the fact that there are undoubtedly some excellent public schools on the island, standards in Cyprus' state schools can vary widely. If the family intends to stay in Cyprus for a long time, these are tuition-free and can be a great way to introduce kids to the language and culture.
Private Schools
All of the larger cities in the country have private schools. These have a wide range of standards and curricula but typically have better facilities and smaller class sizes than public schools.
International Schools
For an international student (executive of a multinational corporation, child of a diplomat, or employee of an NGO) in Cyprus, international schools can be the ideal option. Although there may be some local residents, the schools are designed for a global student body. In most cases, US, UK, or French curriculum models are used in schools. Although primary instruction can be given in any language (and usually is taught in several), it is typically given in either English or French with the option of additional secondary languages. There are many schools that offer comparable educational standards all over the world, making it simple for students to transfer between institutions whether they are in France or Vietnam. Schools frequently offer accreditation that is recognized worldwide, like the international baccalaureate.
The admissions and enrollment processes differ between schools. There are frequently space restrictions, and students may receive preference based on their nationality. According to local standards, tuition is typically expensive, but it also boasts high academic standards, smaller class sizes, top-notch facilities, and extracurricular activities. Some schools offer boarding options, but the majority only offer daytime classes.
Mobile and Internet
Cyprus has excellent mobile and internet service providers, just like any contemporary European nation. The majority of the nation's telecommunications are under the control of CYTA – which is Vodafone, the largest provider in the nation. Some other providers include Primetel and Epic.
Mobile services
Do you need a Cypriot SIM card? – If you have a European SIM card, it should work in Cyprus when international roaming is activated. You will be able to take calls and go on the Internet with no to little extra fee. However, there are plenty of Pay as you go and contract options that you can choose from.
Tips: Because Northern Cyprus is not a member of the EU, be aware that international roaming prices there will be significantly higher. It is just better to get a new SIM card there at a phone store.
A prepaid SIM card has a pre-loaded balance of text messages and airtime and costs about €15. By purchasing vouchers online or at specific island kiosks, you can add credit to your balance. The average connection fee charged by carriers is €20. The estimated monthly cost is €20, but depending on the plan you choose, it may be slightly less or slightly more.
Internet Connection
In every part of Cyprus, there is an internet provider. Dial-up, ADSL broadband, and wireless connections like satellite and mobile internet are all possibilities. Speed and cost may differ depending on your needs. From basic internet access to high-speed fiber connections or wireless access, there are numerous suppliers offering a range of services, including:
Typically, the prices vary depending on the type of plan and coverage you choose. Most providers offer services starting from €15/month and it should sustain basic needs. If you need more streaming power, consider €30/month and above.
Tips: Check for area coverage and the availability of your desired package. Some providers only provide certain services to a certain area.